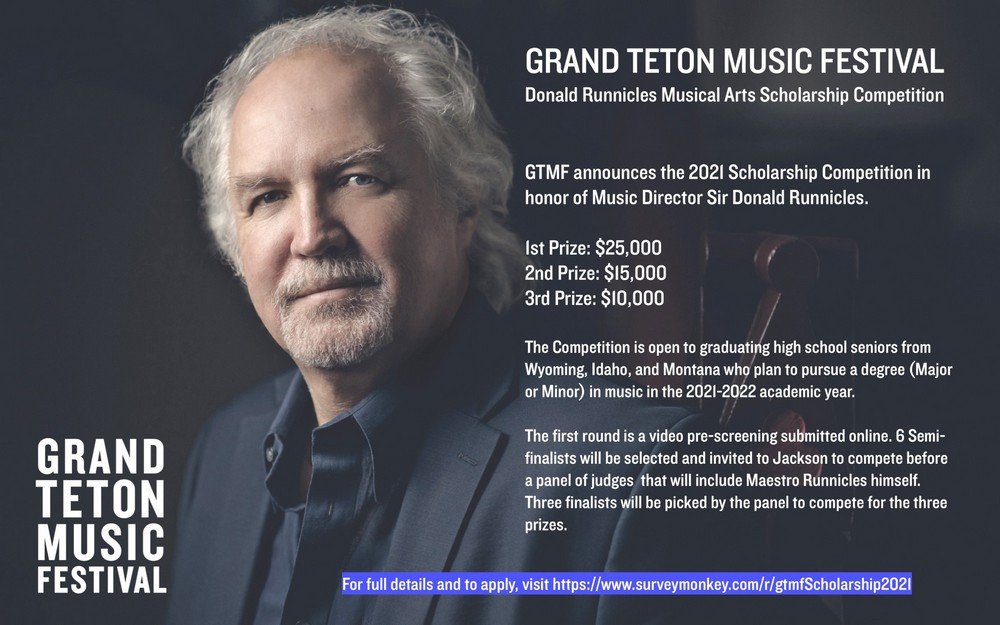 Grand Teton Music Festival
My name is Mike Richards and I am the Community Engagement Coordinator for the Grand Teton Music Festival in Jackson, WY.
I am reaching out to MMEA to try and spread the word around Montana about GTMF's fourth annual Scholarship Competition. This competition is open to students from MT, WY, and ID and it offers $50,000 in college scholarship awards to three high school seniors planning to attend music school in the fall. Our pre-screening round is currently open and we'd love to get as many students in as possible.
For more information and to apply, follow the link below: